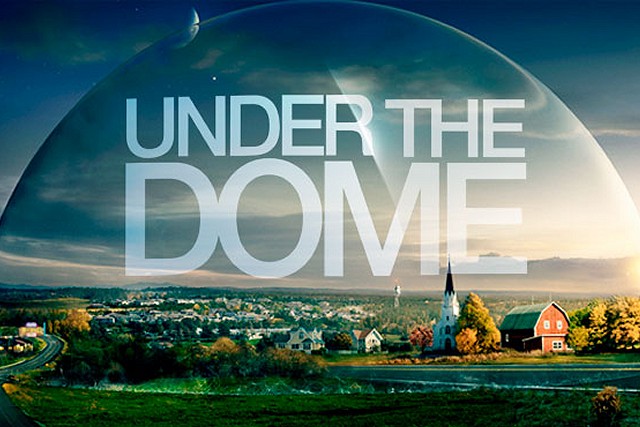 Under the dome character connections
They are connected how, why & still what's up with the dome? (when I first saw it.. it reminded me of a snow globe I had. well It was more of a dome than a whole globe which I would LOVE one of Downtown Toronto but I don't think I have anywhere to put it. (need a small one for my Hutch) Wow that was an impressive start to season 2
WOW! that was an explosive opening (not leterally tho) but definately left an impression, as well as the ending of the pilot.
Here's a money saving site I'd like to share with you
Budget101.com banana-bites
to all of my northern Neighbors & any 'adopted' Canadians
some entertainment, food & whatever else I think of. My back is still bothering me as well my hip. No idea how I'm gong to be able to walk the dog etc.
When I got up today I didn't feel like I slept at all, I don't remember much but I do remember finally reading & making a dent in my book. Fell asleep when I woke up I felt a bit better, but my back etc still a problem
Thursday 3 So today I atleast feel like I slept, sadly the back doesn't feel as good. I just want my 'normal pain' (that I constantly feel but doesn't feel lijke I have needles in my thigh, my left hip & as if my spine is cemented in place.
Friday 4
Hope you have a
Happy Independence
Day
didn't do much of anything just hung out in my room & watched a few movies. I even watched avengers again while trying to fix one of my nails. (it's broken in a bad spot, that I can't just cut it off needs to be glued & all that) my back still hurts & my right thigh as well. I'm not thrilled with the 4th but then again I did get hit with a bottle rocket when I was a kid at our 'cousins' part basically family reunion on dad's side) Well it was aimed away from all of us but after it took off, turned around & hit my cousin David & me. So likely if there's any form of fireworks around I know how the pets feel and I'm not impressed however This I can appreciate
Fireworks like you've never seen them before!
ok so the darn video didn't want to post for some reason, so I included the link instead
up early (for me anyway)
get my stuff to take to my aunt's as
I will be the dog walker (& just easier to stay at the house plus it's like a vacation, I get away from my house . Zoe (the dog) is Blind & mostly deaf , Rylee is a ginger cat and a 'fat' Kitty I call 'Chewy' as in Chewacca as I swear she makes some of those noises.
I figured to trim Sully's claws before I left and we was making some weird noises like squeaks. Dad was making fun of her, calling her a big mouse.
I came across this
10-worst-movies-of-2014 so far
 In my travels today. Before even looking, I'm sure the Hercules with Kellan Lutz in it is on there (though I didn't care it was Kellan with no shirt on if this were twitter.. #getting my cougar on lol. )\ another is likely I, Frankenstein (They should have called it I, Gargoyle) (& as I am now looking through I am right, and even get a laugh at Noah & Spider-man 2 there's also 2-3 but 1 of those I am VERY disappointed to see on this list (esp. at #1)
Just hung out & relaxed. Read & wrote some stuff ('research) ca't remember much else other than trying to watch my shows But ... my aunt already had a few recording on her DVR & I couldn't watch let alone ... NO HBO towatch True bLood AaaaaaaaaaaaHhhhhhhhhhh So now I have catching up to do with my sunday night shows (well 1 or 2 as I can watch those on free on demand. True blood I'll have to see if HBO shows the episodes online for free or not.